Our online logbook represents the perfect interface with your customers when it comes to transmitting and sharing an aircraft's logbook data.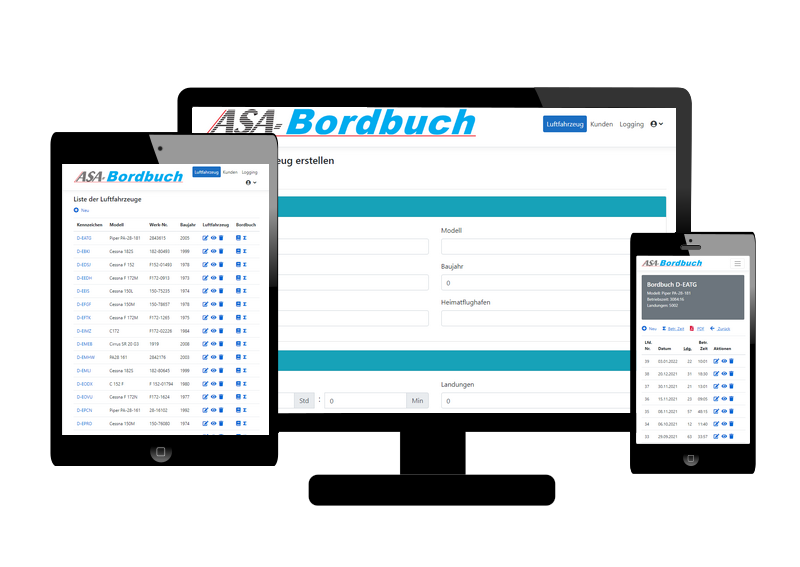 To simplify the transmission of logbook data, ASA Datec Datensysteme GmbH created the online logbook.
The intuitive online logbook enables you to satisfy the requirements of CAMO + economically and fast.
You get an automatic email notification each time the logbook is changed. Thereby, we make sure that you always stay up-to-date.
Because our online logbook is perfectly integrated into our other products, you can easily synchronize logbook data with ASA-AMOffice.
Functions
Manage your staff and customers
Our online logbook allows you to create user logins for all of your staff members and customers.
Since you can assign tasks and rights to each user login separately, it is guaranteed that each person only obtains the rights he or she is supposed to have.
Manage your aircraft
You can easily integrate your aircraft into our online logbook. Besides, it is possible to create user logins for your customers so that they can access the operation times.
Each time one of your customers updates the logbook, you will automatically receive an email notification.
Synchronization with ASA-AMOffice
In case you already use our aircraft maintenance software ASA-AMOffice, you can synchronize the service times with our online logbook. As a result, you can keep the service times of your aircraft up-to-date next to no time.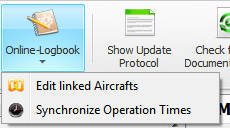 ---
Screenshots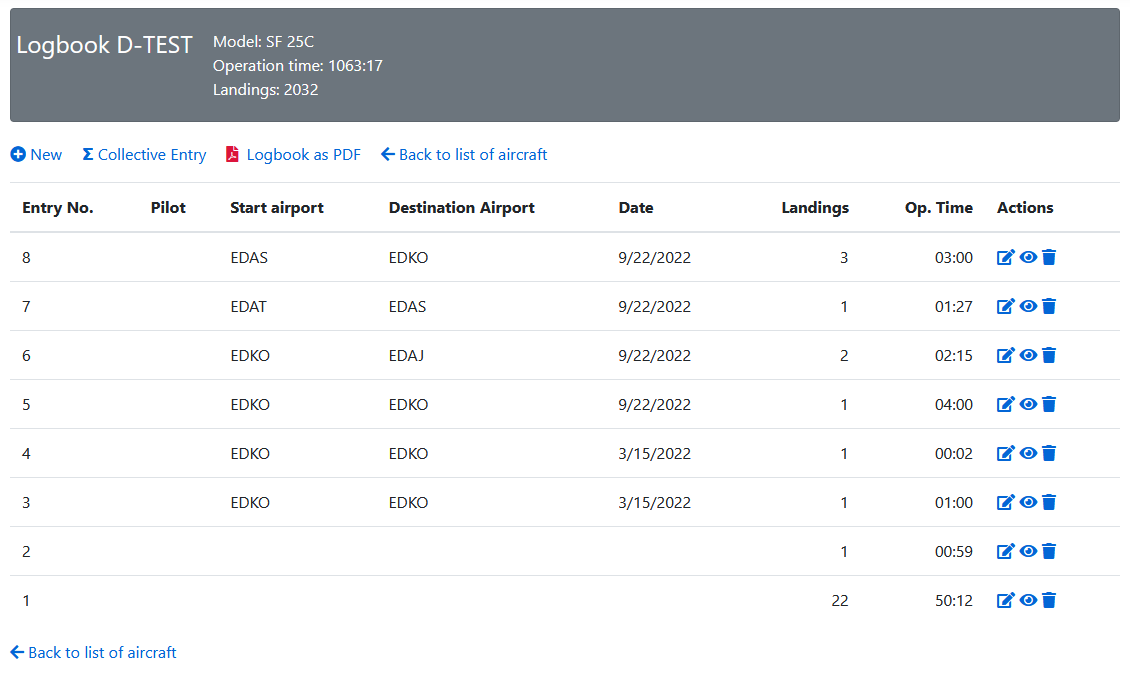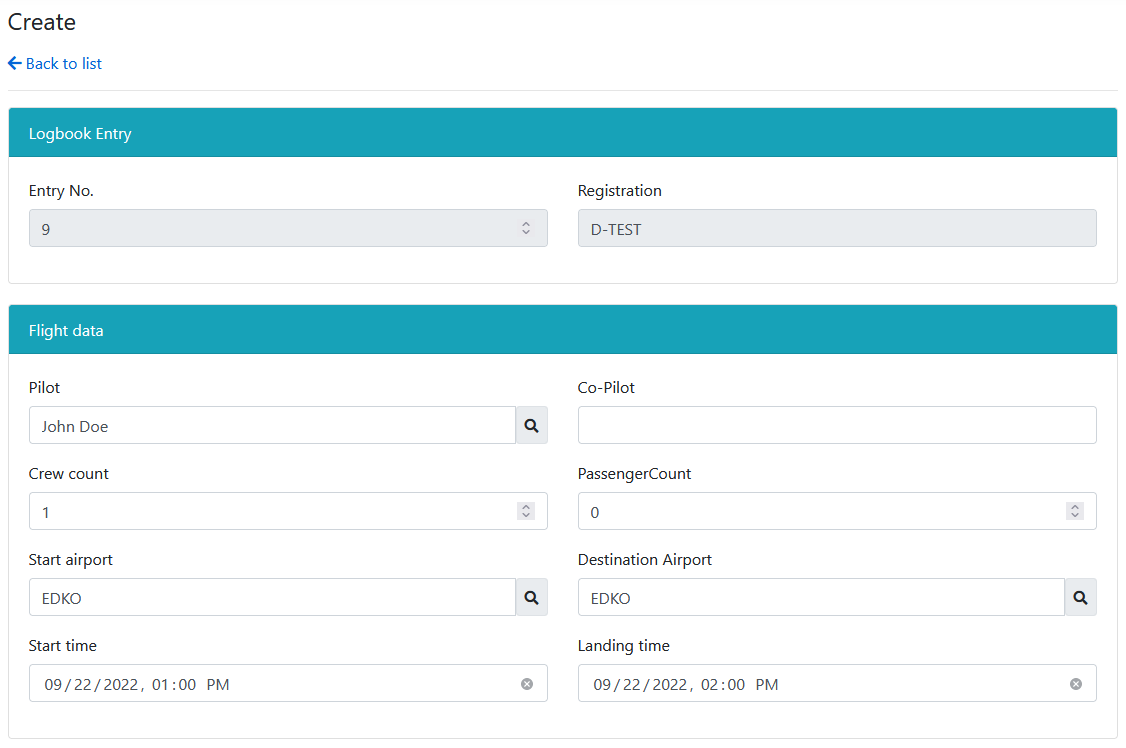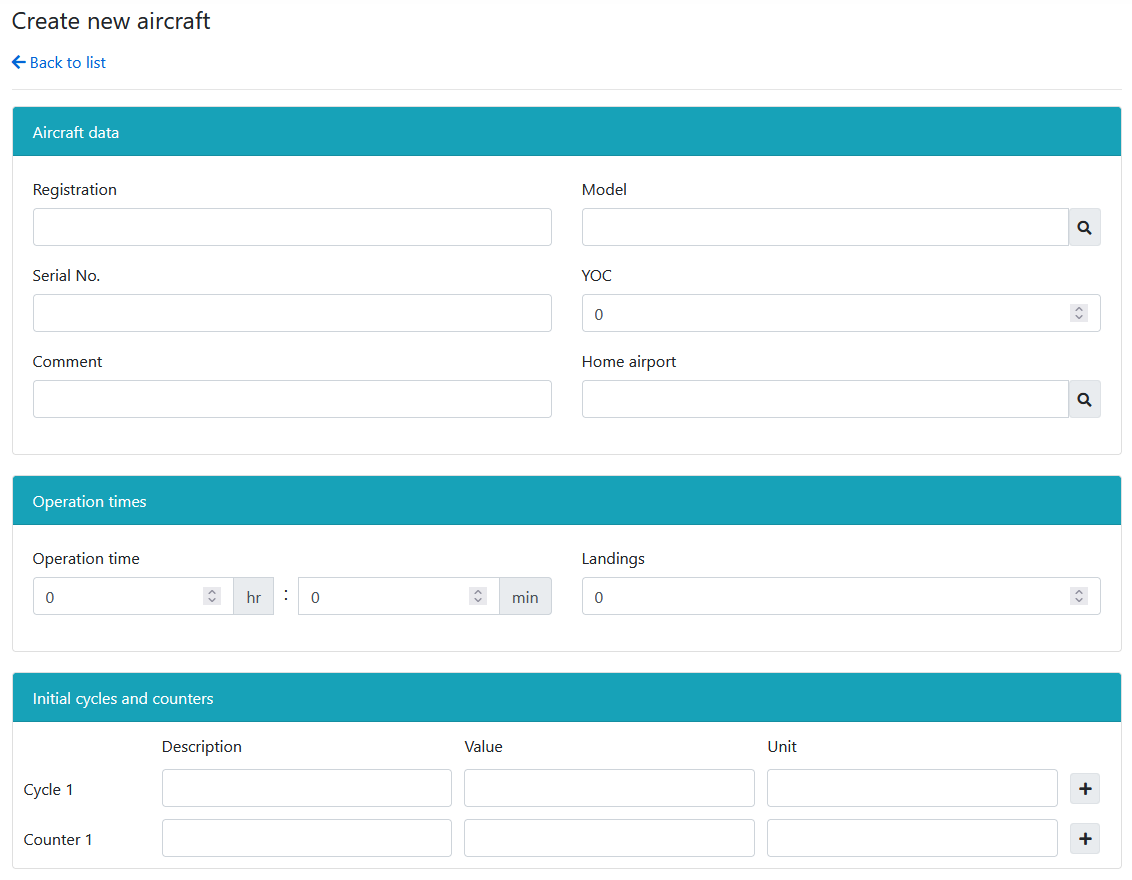 ---
Pricing
| | | |
| --- | --- | --- |
| Cost overview (excl. VAT.) | ASA-AMOffice Licence-Customer | ASA-AMOffice - Free version |
| Online Logbook | 84,-€ (non recurring) | 84,-€ (non recurring) |
| Maintenance contract | not applicable | 33,-€ (per year) |
---
Note: For legal reasons you can request the free basic version of ASA-AMOffice© within Europe only. We ask for your understanding.
Order