---
The Aircraft Maintenance Software of the future
for aircraft maintenance, aviation business and CAMOs
We offer affordable and reliable aircraft maintenance software for your business.
You can integrate your aircraft into ASA-AMOffice© to stay up-to-date with respect to maintenance intervals and official instructions. Whenever there are new official instructions, information from manufacturers, or maintenance work that needs to be done, ASA-AMOffice© will inform you.
Serving all types of aircraft – from ultralights to large commercial aircraft to helicopters - ASA-AMOffice© currently satisfies the needs of more than 300 customers throughout Europe.
Request your test version today and get convinced of our flexible maintenance software.
---
Documents
You regularly receive an AD/SB overview and/or a work report containing all current data about your integrated aircraft. As a matter of course, the several components of your aircraft are covered as well. In order to access these documents on short notice, you can easily generate PDFs.
We currently offer:
EASA ADs

FAA ADs (from 1965 onwards)

French ADs (from 1965 onwards)

Swiss ADs

Canada ADs

NfL II (from 1960 onwards)

All German LBA ADs (from 1960 onwards)

Many service bulletins and technical messages from various manufacturers

All German TCDSs and EASA TCDSs

and much more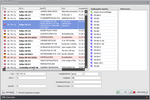 Forms
ASA-AMOffice© comes with many standard forms (for example EASA Form 15b) that enable you to comply with the regulatory requirements fast and easily. Additionally, ASA-AMOffice© contains many supplementary forms that help you simplify the maintenance of your aircraft.
Overviews of service times, ADs and SBs or maturity restrictions can be created next to no time.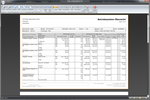 Data updates
Online Logbook
Our online logbook for transmitting logbook-data represents the perfect interface with your customers.
Whenever one of your customers updates the logbook, you automatically receive an e-mail ensuring you stay up-to-date at any time.
Tool Management
The tool management contained in ASA-AMOffice© makes it easier for you to follow your documentation obligations. You can enter uses and operational time for the tools you have created, so you no longer have to keep an eye on when which tool needs to be recalibrated. Furthermore, the overhaul and calibration of tools is monitored.
Expired tools are displayed on the main page.

Electronic signature
Beginning with version 1.6.5, there is the option to save your signature within ASA-AMOffice© in order to sign various forms instantly.
With this feature, sending a signed form via e-mail becomes super easy, barely an inconvenience, because you won't have to print it out, sign it by hand, scan it back in, and then send it, but rather you can sign and send it ASA-AMOffice© instantly.
Please note that this is not a digitial signature according to the PKI structure.
LEON
In addition to our own online logbook, we also offer an interface to LEON.
Leon is a flight scheduling software offering a web-based solution for sales, crew, ops and maintenance. You will also find fleet planning for flight schools and charter companies.
Leon's export feature makes it easy to import your current operation times into ASA-AMOffice©, so you do not need to keep the times twice or retype them in ASA-AMOffice©.
If there are any questions to import/export with Leon, feel free to contact us. If you have questions about Leon itself, you will find a lot of information and contacts on the Leon website.
Available in German and English
You can change the language of ASA-AMOffice© at any time. Additionally, we offer all forms (if available) in German and English.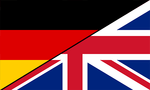 ---
System Requirements
To run our aircraft maintenance software ASA-AMOffice©, we recommend the following hardware
| | |
| --- | --- |
| | Recommended system |
| Processor | 2.5 GHz processor or better |
| Memory (RAM) | 8 GB or better |
| Display | Resolution of 1280x1024 or higher |
| Operating system | Windows 10/ 11 / Windows Server 2016 or better (64 Bit) |
ASA-AMOffice© uses PostgreSQL as the standard database management system. This is a professional database management system that is completely free of charge and requires no licenses.
PostgreSQL is not limited in terms of hardware performance or database size.
PostgreSQL is an open source product, so for more information on PostgreSQL we recommend that you contact your IT provider or visit the PostgreSQL website.
---
Comparison chart
| | | | |
| --- | --- | --- | --- |
| | Test version* | Limited Aircraft Edition* | Full version |
| Create as many aircraft as you like | | | |
| Create as many aircraft positions as you like | | | |
| Monitoring of intervals | | | |
| Operation Time-Overview | | | |
| Work Reports | | | |
| Import/ Export of aircraft/ forms | | Restricted | |
| Synchronize with the online logbook (if ordered) | | | |
| Support and assistance | Restricted | | |
| Documents | Only a few documents to test | All ordered document types for all ordered aircraft | All ordered document types |
| AD/ SB Overviews | Restricted to test data | | |
| Regular document updates | | | |
| Create more than one user | | | |
| Use in network | | | |
* Limitations can be changed without prior notice.
---
Request Full Version
Limited Aircraft Edition
For smaller camos, flight clubs and aircraft holder, ASA Datec Datensysteme GmbH offers the Limited Aircraft Edition of ASA-AMOffice©. This version is limited to up to 9 aircraft and therefore much cheaper than the full version.
For companies or flight clubs with more than 9 aircraft, we offer the full version of ASA-AMOffice©.
Needless to say, customers who use the test version of ASA-AMOffice© can switch to the Limited Aircraft Edition of ASA-AMOffice© without any problems.
Request Limited Aircraft Edition
Through our online configurator, you can provide us the details of your aircraft. After this we will send you an offer based on your aircraft configuration. If you accept the offer, we will send you a licence key for ASA-AMOffice© and a basedata file with all booked documents for your aircraft, which can be imported in ASA-AMOffice. After this ASA-AMOffice will download regular updates to keep your documents up to date.
---
Test version
We offer a version to test ASA-AMOffice©. However, the test version does not cover all features of the full version and is limited in time.
If you opt for a full version of ASA-AMOffice© later on, an upgrade of your existing license is possible at any time. The data you entered with your former test version will be preserved. Please contact us for further information.
Note: For legal reasons you can request the test version of ASA-AMOffice© within Europe only. We ask for your understanding.
---
Request test version